Hand Soldering, Desoldering & Hot air
TD200 Hand piece and tips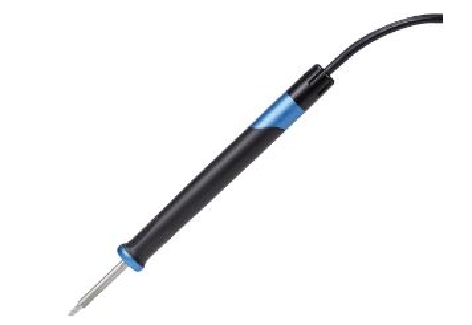 A sleek, comfortable ergonomics and cool touch handpiece that makes continuous production soldering effortless. For use with the Pace ADS200 Only.
Provide accurate tip temperatures, instant heat-up/recovery, and high-capacity heating all at safe, low temperatures.
Aluminum handle stays cool and comfortable even during extended production use.
Works safely on 0201's, sensitive flex circuits or the highest mass, lead-free PCBs.
ESD-safe cord is soft and flexible, withstanding direct contact with hot tips.
Under 1.9"/48mm for precision operator dexterity when used under a magnifier or microscope.
Slim & lightweight, dramatically reducesgrip stress and operator fatigue, enhancing productivity.
From tip to the end of the cord,the TD-200 protects your ESD-sensitive devices.
Brand: Pace
Make: TD200
Model: AcceDrive Blue Series Tip-Heater Cartridge Iron
Style: Slim & lightweight
Use: For use with the Pace ADS200 Only

Free shipping in nz for online orders

Phone or online support
mon to fri 8AM to 5PM

40+ years in Business