Hand Soldering, Desoldering & Hot air
TD200/ TD100A Instant SetBack (ISB) Tool Stand Only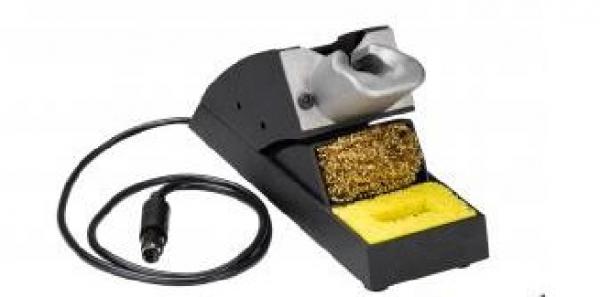 A instant set back tool stand only for TD100A & TD200 handpieces
Can hold up to 7 tips, comes standard with sponge, staymoist well and brass wool to clean oxidation from tip
When instant setback cubby is connected, it automatically puts the system into SetBack mode when the TD-100 handpiece is placed in the cubby for more than 45 seconds. Setback mode means that the power applied to the handpiece is reduced to 176"C (350"F) which maximizes the life of your tips! however
the system will return to normal operation temperature when the handpiece is removed from the tip and tool stand.
Dimensions: 104mm (4.1") H x 130mm (5.1") W x 152mm (6") D
Weight: 2.3kg (5 lbs)
Tip-to-Ground Resistance: 2 Ohms or less
Soldering Iron: TD-200 AccuDrive Tip-Heater Cartridge Soldering Iron or TD100A
Use With: Pace ST30, ST50, ST65, ST70, ST75, ST115, MBT301 & MBT350.

Also available as a Standard Tool Stand P/N 6019-0088-P1

Free shipping in nz for online orders

Phone or online support
mon to fri 8AM to 5PM

40+ years in Business