Hand Soldering, Desoldering & Hot air
Pace, TT65, Tweezer Tips & Spares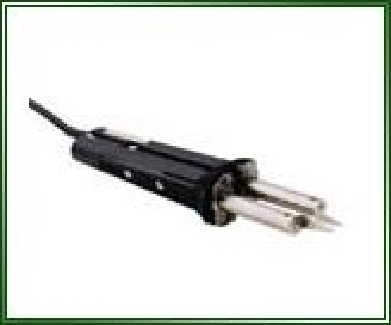 TT-65 ThermoTweez Kit (Intelliheat) Blue Plug, w/ tip and tool stand. Suits latest MBT301/350 and ST soldering stations ST30 -ST115 etc.
Tip supplied is 1121-0313-P1

Performs removal of PLCC (J Leaded), LCCC (Leadless) and other surface mount devices. For Intelliheat Systems only.
sided components. Unlike other methods, its high thermal capacity and targeted heat removes large SMDs in just seconds without damage to the board of the risk of
adjacent components reflow even on heavy assemblies. The unique vertically orientated handpiece and a wide variety of quick-change, slim-line tips easily reach into the
tightest spaces for fast, safe component removal. Includes Tip & Tool Stand. Tips supplied separately.
Blue Din plugs Stations (Intelliheat)
MBT301 and 350 Rework stations
ST30, ST50, ST70,ST100,
option extra for ST75, ST65
MT100 handpieces with out Quick change cartridge tips (1124 style)
Blue Din plugs handpieces

Free shipping in nz for online orders

Phone or online support
mon to fri 8AM to 5PM

40+ years in Business