Microcare DC1 Vericlean Flux Remover
Microcare DC1 Vericlean Flux Remover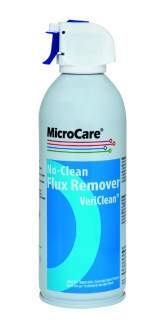 No-Clean Flux Remover - VeriClean is a moderately aggressive circuit cleaning fluid. Formulated with methylsiloxane (VMS) fluids, it dries quickly and residue-free. It is an effective flux remover as well as degreaser and general purpose cleaner. With excellent environmental properties and affordable pricing, No-Clean
Flux Remover - VeriClean is specified for use on manufacturing and production lines worldwide.
Best on no-clean fluxes and pastes
Very good on light oils, grease and many adhesives
Dissolves silicone oils, coatings and adhesives quickly and safely
No residue/no rinsing
Plastic-safe
This versatile cleaner quickly removes fluxes, pastes, organic residues, polar soils, silicone-based conformal coatings, adhesives, greases and oils. It is ideal for cleaning thru-hole, BGA and SMT design circuit boards, and for rinsing residues from connectors. It is safe on all components.
Contents: 320 mL at 20?C
CARB: Electrical Cleaner
VOC Standard = 45
PEL: 200 ppm (Dow Corning)
Flashpoint: 3 degC / 37deg F
Organic Content: 50 g/L
O.D.P: Zero
NFPA Ratings:
Health=1, Fire=3, Reactivity=0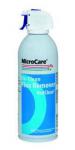 Related Products
Microcare Slow Drying Flux Remover, Citrus-Based, EC7M, 284g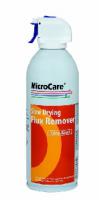 $37.25
ADD TO CART >
Microcare Trigger Grip Cleaning System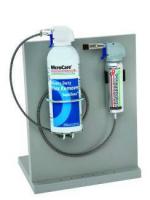 $64.26
ADD TO CART >
TechSpray Flux Remover Pen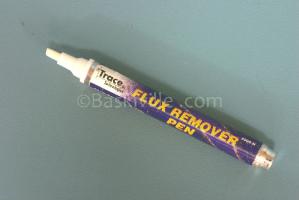 $20.48
ADD TO CART >