Gloves
Dissipative Polyurethane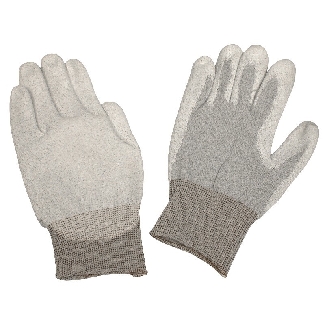 Glove, Dissipative, Polyurethane Coated Nylon, Medium Size

* Dissipative (1 x 105 < 1 x 108 ohms) Thunderon® Fibres
Electrically bonds through grounded operator and produces no charge generation
preventing ESD events.

* Kevlar Kleen® Carrier Yarn
Protects the operator's hands from cuts caused by circuit board edges, leads, and other
sharp objects. Absorbs oils and other contaminants produced by operator's skin.

* Polyurethane Coated Palm and Fingers
Minimizes fingerprints and scratches on film or other products.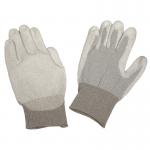 Related Products
SCS Economy Heel Ground, 1 Meg Resistor, 610mm Ribbon, Yellow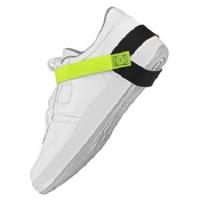 $15.75
ADD TO CART >
Techwear Traditional OFX-100, Black Knee-Length Coat w/Cuffs, Large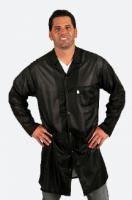 $116.31
ADD TO CART >