Hand Soldering, Desoldering & Hot air
140 watt soldering iron and tips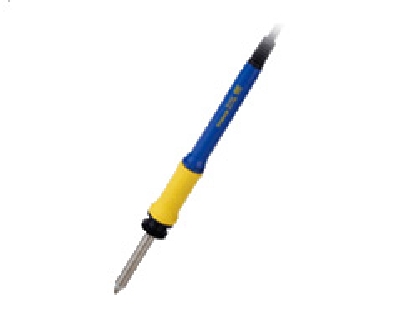 Hakko Soldering Iron Kit Heavy Duty,140W

High powered 140W soldering iron with high heat capacity
Best suited for soldering of power-supply boards, heat sinks, shield cases and coaxial cables
Also applicable for multilayer boards with micro components

For the HAKKO FM-2030, soldering iron tips are not supplied as accessories. Please separately purchase "T22 Series" soldering iron tips.

IMPORTANT.
PLEASE READ:
The FM-2030 can only be attached to the Hakko FM-203 "D" port, and the Hakko FM-206 CH2 or CH3 ports.
If you attach the iron to any other port, a grip error or connector error (C-E) will occur.

Note: The FM-203 stations with serial numbers before 02203211002129 will require the purchase of an upgrade.
Due to the upgrade process requirements, upgrades cannot be performed in the field.
Stations must be returned to American Hakko under a CASE for this upgrade, at which time the upgrade (PN: FM203-UPGR) can be purchased with the FM2030-02 kit and your selection of T22 tips.

Free shipping in nz for online orders

Phone or online support
mon to fri 8AM to 5PM

40+ years in Business